WE ARE LAKELAND
We are a town where visions and dreams become reality,
service is personal and unity is a core value.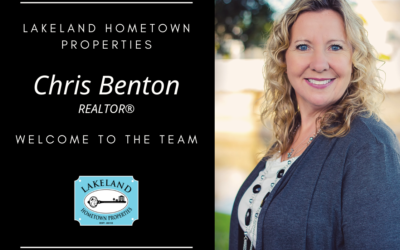 Lakeland Hometown Properties welcomes Chris Benton as she has transferred from another office. Chris has been a REALTOR® now since 2014 and has a passion to educate and walk people through the process of buying or selling a home. We are super excited to have her at...
Copyright © 2020 Lakeland Hometown Properties. All rights reserved.